Welcome to our podiatry practice in Naples, FL.
Our goal is to make you feel comfortable in our office by providing friendly, reliable and timely assistance in a compassionate, professional environment. We believe that early intervention, prompt diagnosis, preventative care and patient education are essential in the treatment of your foot & ankle conditions.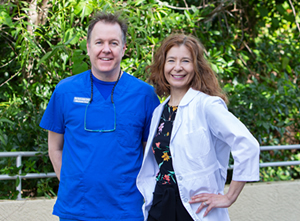 Our board certified surgeon specializes in the care of all foot, ankle, and lower leg conditions. We are dedicated to providing our patients with the finest medical, surgical, and rehabilitative treatments. Our growth and reputation in this community are direct results of the expert, caring, and personal treatment given to our patients.
Working as a team, everyone in our office is dedicated to ensuring that your visit is pleasant and that we have responded promptly to all of your concerns. We encourage our patients to openly discuss their health and podiatric concerns with us at any time.
Welcome Canadians, Germans, British, other Europeans, and out-of-state residents! We offer reasonable cash prices and same day appointments.
We specialize in the medical and surgical treatment of foot and ankle conditions in seniors, adults, and children, such as:
Toenail/Foot Fungus
Heel Pain/Spurs
Bunions
Custom Orthotics
Athlete's Foot
Arthritis (Joint Pain)

Ingrown Toenails
Flatfeet
Neuromas
Diabetic Conditions
Warts
Calluses
Cutting Edge Technology:
Konica Minolta Diagnostic Ultrasound Machine
Digital X-Rays in Office
Lori Finn, DPM
Diplomat, American Board of Podiatric Surgery
Member, American Podiatric Medical Association
Member, Florida Podiatric Medical Association